I was interviewed by Madeline Dyer this week!
Highlights:
"I started writing as a form of escapism. My brain needed an outlet! Since I decided to take writing more seriously it has taken over my life to an extent. In a good and bad way at times…"
"

Write because you enjoy what you do, not to make money"
Please click on the link to read all about it!
http://madelinedyer.co.uk/author-interview-with-vanessa-wester/
Thanks for reading :)
Vanessa
A bit about Madeline Dyer...
About Madeline Dyer, fantasy and prehistoric fiction author.
Ever since I was little I have been a keen reader and have wanted to write my own book, that I can display proudly on a shelf in my kitchen. Wherever I am, I always seem to find inspiration, whether it be for a setting, plot or character. Now I try to always carry a notepad to jot down those ideas that come flying at me when I least expect it, (although the 'notes' application on my iPod is also very useful!).
The main genres I like to write are of the fantasy category, young adult fiction and prehistoric fiction. As a teenager I was very impressed with Auel's 'Earth's Children' series and even started planning my own prehistoric series – books which I still haven't finished.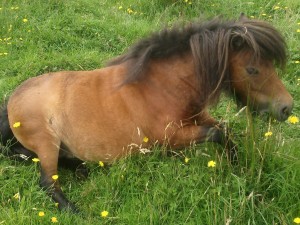 I am the co-owner of a miniature shetland pony stud, and the ponies are absolutely adorable. Each has their own personality, making them so individual – something that is important for characters in fiction too!
I am an EzineArticles.com expert author – here I write articles on a variety of topics from Pets to Article Marketing.
Check out my articles!
Also don't forget to have a look at
My Blog
right here on this website, I try very hard to update it regularly with all the latest writing news, new releases and recommended reads.
When I'm not writing or reading I like to do a spot of photography, drawing and anything to do with arts and crafts. Or of course watching Eastenders on iPlayer.
I get my inspiration for such writing from a variety of sources and places. The initial idea for a story may be sparked by going to an atmospheric place, reading folklore and mythology, listening to songs (with good and meaningful lyrics), seeing a very good t.v programme or reading other novels in similar genres to that that I'm interested in. Alternatively, I'll just see something in real life and think about what could have cuased that to happen, expand on it, build a story behind and there it is – a story waiting to be written.
When I have an idea for a story that I'm really excited about I'll try to 'hold off' writing it for as long as possible, so I can develop it in her mind and add new twists to the plot. And when it eventually comes to the actual writing stage I'll write out a brief outline, add more detail, do research into the background of the story (where's it is going to be set e.t.c) and then write the scenes that are the most exciting, usually the climax of the plot. And then it's just the rest of the book to write that's left. Easy!
On a recent 'count-up' I found I had over fifty different story lines written in great detail (both on paper and the computer) but I doubt that all of these will be novels that I finishe, and even less will be the ones that get published. This is mainly beacuse I loose interest in some of them, or think "I'll do that one another time."
Recently I've been thinking about maybe writing some non-fiction on animals and animal-narrative-fiction.